My mom did something interesting the other day. They purchased one of the new Apple keyboards, the new, ultra thin aluminum ones that now come standard with most of their desktop machines. Taking some loonies from their last trip to Vancouver, she showed just how thin it actually is.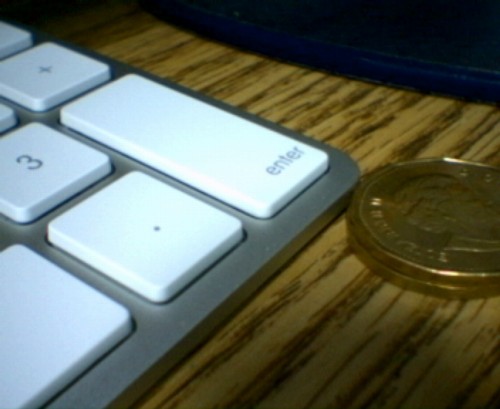 As you can see, the thickness of the keyboard is just two loonies.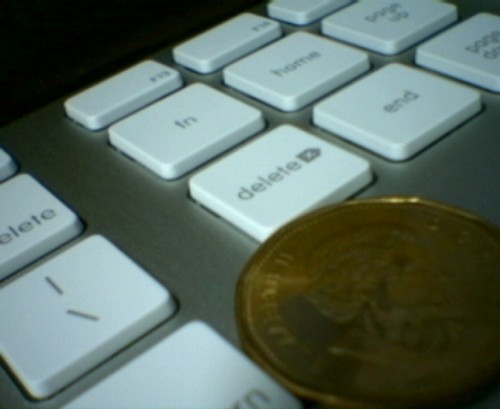 The keys themselves stick up from the keyboard at just one thickness of a single loonie.
That's an outstanding size comparison. I haven't had a chance to use one of these, but the last standard that Apple sent out with their products, in terms of keyboards, is something I'm not too found of. I love the feel of the keys on Apple laptops, so this might be an investment worth snagging. I fear I'd fight Rebecca over it though.