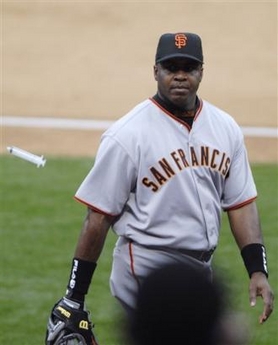 I couldn't help myself. This is just too precious of a picture to let slip by. Opening day of the 2006 baseball season, Barry Bonds has his "adoring fans" show him how much he's appreciated.
Everyone is innocent until proven guilty, but look at the guy over the years. He got huge really fast. Something happened at some point to have that happen.
He's got a long road ahead of him to show us he's innocent.