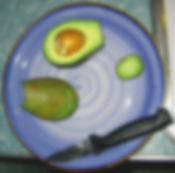 I'm pleased with how this site is starting to come along. Eventually, yes, I will have a way that you can contact me. I would love to hear your feedback on how things look and so on. As with any web site, things are always a work in progress. Tweeking code here and there. Nothing can stay static for too long. Heaven knows that the junk on here about that cat was up here for far too long.
Word from overseas is that my brother, Mike, is doing alright. He has had his share of flights it seems. Already been into Baghdad, and keeps pretty busy day to day. I hope that you can join me in wishing him safe travels and a hasty return.
Got word last night that Don is coming back to town and we'll be hitting the Troubled Hubble show in February in Iowa City. Should be a heck of a good time. And also heard from my wonderful friend Renee that she'll be coming to town in March. Can't wait! Been a while since I've seen my favorite Texan. In the meantime, I continue my conquest to make it to Spain this summer. More on that as details come together.
MLK Day today… I'm not sure if it is the sane thing to wish everyone a happy one, but I will do so anyhow.