I got a posting on my Facebook wall about a band that was from Iowa, The Autumn Project. The question was about if I knew about them because we're both from the same state and the person really hoped they would come to Vancouver.
It seems like I've seen their name float by me at some point, but it's tough to say that I know a whole lot about them. Reading up on them a little bit, I found out that they're from Des Moines, Iowa. And actually, they're right in the middle of one of those "indefinite hiatus" situations.
But the thing that struck me is when I found on that they were from the central portion of Iowa, my first thought was, "Of course I don't know who they are, they're from the central portion of the state." And it's completely true.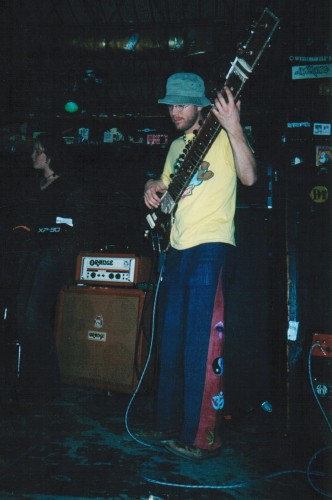 My hub for a music scene was Iowa City for a number of years. There were those two or three hour road trips for a show on occasion, and that was often for acts from other states or countries on their tour route.
I think that once you start to get into a local music scene, your efforts of venturing out of your home base doesn't seem as important. It's not about losing connection with it. You just have the ability to have close proximity to something you enjoy while having plenty of friends who are able to tag along (or drag along in some cases).
In the last six months before I moved to Vancouver, we took one of our popular WSUI radio shows on the road to a coffee shop in downtown Des Moines, and the neighborhood in the area of the downtown core that I discovered really surprised me.
There was a feeling of creativity in the area we were in, and the amount of concert flyers I saw for local bands and musicians performing in the downtown area alone was impressive. I recall thinking at the time that I had never given Des Moines much of a thought for a local music scene. That's almost a regret… Almost.
And yes, Slipknot came from that city and is one of the only bands that many people know from Iowa. They were the only ones I could actually name around that time, but my knowledge was more populated with artists from the eastern part of the state. You never looked west.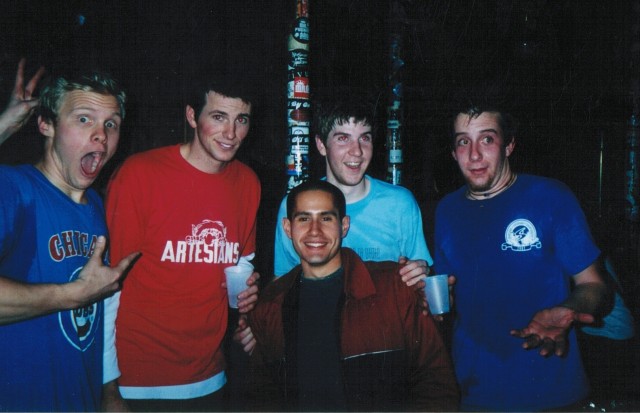 I became friends with a lot of bands who called Iowa City home or claimed it to be one of them. I'd get other friends to come along or have great nights out with those passing through town, sometimes to catch a good show.
Being in Vancouver, that's what's fun about finding a new music scene, and I'm still learning. Even brief excursions to Victoria, cover band or not, goes to show that getting out of your comfort zone is healthy more often than none. Even if you're let down, that's just apart of the education of learning what finding a diamond in the rough is all about.