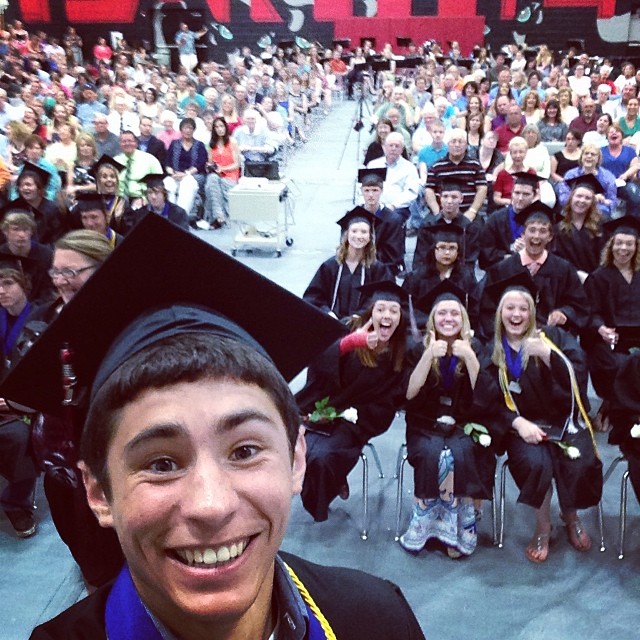 Anthony told the people in the row ahead of him and a few of the people around him that he was going to do it. He was going to do a selfie. And he was true to his word.
I had two nephews graduate from high school recently. They're in the same grade and same school. Ben was born in the fall. Anthony in the spring.
They didn't go to the exact, same high school I went to, but we're all still from the same hometown. I'm proud to be their uncle. And as much as I would have loved to be there as they went through the process of becoming men, at least I was there on the day that childhood ended and real life begins.
To the next chapter in life. Here, here.