I never like to pass us an opportunity to see some carnage and destruction, preferably that of the controlled type, but this was a chance that doesn't come along too often.
In my near 15 years of being involved in the radio industry both in the U.S. and Canada, I have never seen a transmitter site have its towers knocked down first hand. Using my Nikon D90 and a cheap tripod, I thought I'd use the opportunity to take some video such opportunity.
To give a bit of back story, this is the now former home of CKST (TEAM 1040AM). Built in the early 80's, the five tower site has been replaced with a completely new site, not far from this location. This site was slated for eventual demolition, but recent site inspections discovered some structural problems on the base of two towers that the need to bring them down became extremely urgent. In fact, this information was discovered late last week, and this past Monday's appointment with experts in knocking down towers like this was bumped up.
As you'll see in the video below, my video techniques are a little rough, but the sound of each, 240 foot tower hitting the ground was impressive. By the time I captured the third tower coming down, I figured out that static shots of each collapse worked much better on my cheap tripod, hence that annoying crunching sound of sorts. Live and learn.

And some photos of the aftermath.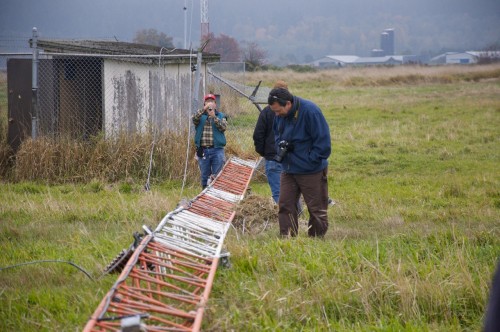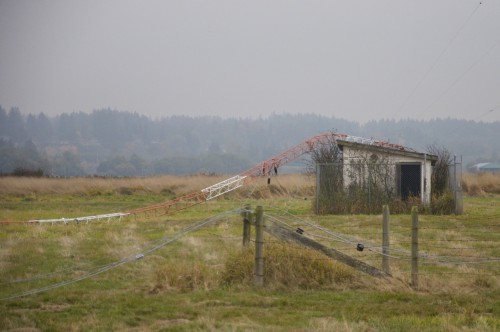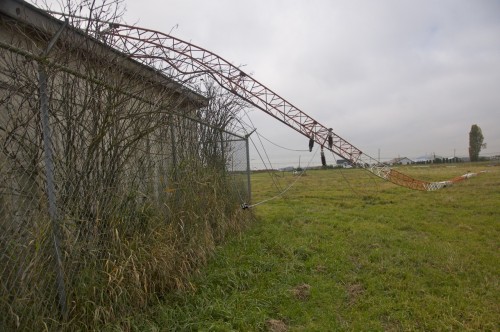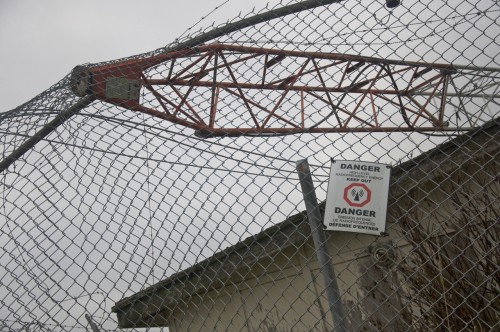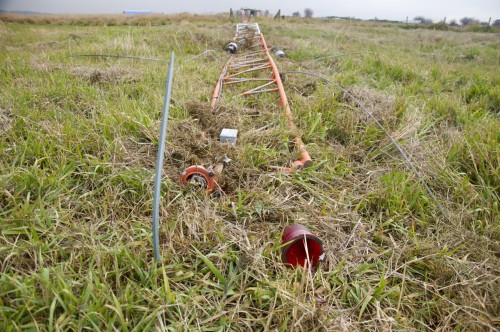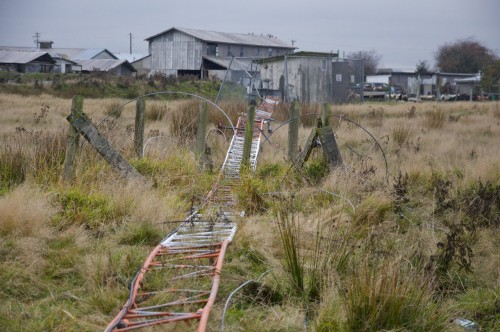 The best part of this whole day was being able to hop back in the truck and drive away because I didn't have to help clean it up, not that I'm against the manual labor. There's a lot of twisted metal, glass, ceramic, and other pieces to deal with. There are experts to handle that part, too.