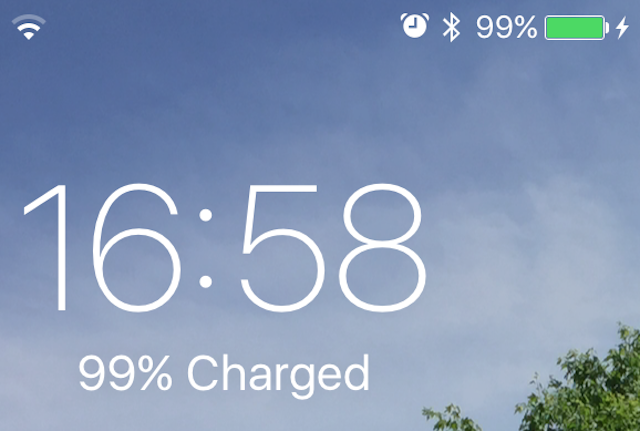 People have said it many times. When you had a cellphone about 10 to 15 years ago, the battery lasted for days. Now, you can barely go a few hours before you find yourself needing to juice up your smartphone.
Granted that technology has progressed from just making phone calls and sending text messages, it's that small supercomputer in your pocket that kills that juice.
But I was looking at my phone the other day and had the realization that there is this undying need to make a device thinner almost feels like an obsession.
What would happen if you added 5 to 10 millimeters of thickness to the latest iPhone? What else could you fit in there? What could you enhance?
A slightly larger battery would certainly be a bonus. Right now, I can usually get through one whole day on a single charge, depending on how heavy I'm using my iPhone at work. But if I don't charge it when I go to bed at night, it's game over by the morning.
And that's just the start.
Storage. I feel like storage in iPhones is still in those phases of when USB thumbdrives first starting popping up. I got a 1GB drive for my birthday once and thought that was the most amazing thing. Now I scoff at anything that is less than 8GB and only use 32GB on a day to day basis.
In this modern day, why should any smartphone be limited to 16 or 32 gigabytes of storage? With a slightly thicker smartphone, you could start everyone out at 128GB of space. Argue all of the price point bull crap you want because you and I both know that's just some forced limitation designed by a boardroom trying to maximize its profits.
And then what about digital broadcast transmissions like DTV and HD Radio? Suddenly you have a little more space for those processors so you can process the one and zeros already flowing through the air, not biting into your data limits.
Certainly we need to make battery technology better, but the first company that takes a step in the direction of making their phones thicker for the sake of enhanced technology will get my attention. It's just a matter of someone having the guts to do it.